Prev
Health & Wellbeing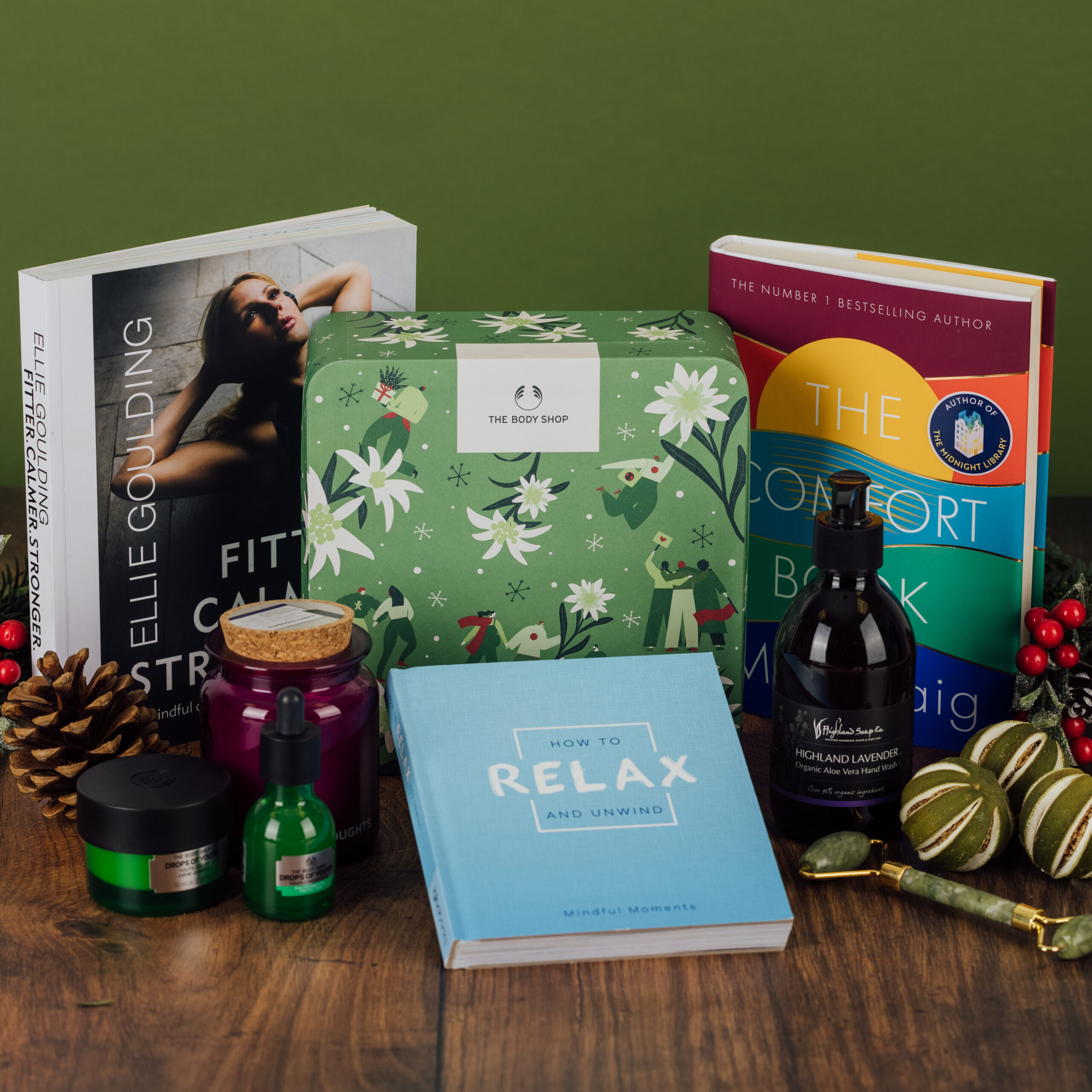 November & December can be hectic and stressful for most. Why not treat family or friends with a gift that says, "sit back and relax"?
Deliciously scented candles from Yankee Candle, Shearer Candles or Boots. Books brimming with advice on relaxation & for that fresh start to 2022 from WH Smith & Born in Scotland. Self-care beauty products to keep up a good skincare regime through winter at Boots & The Body Shop.
A wide selection of wellness gifts to help cleanse & rejuvenate.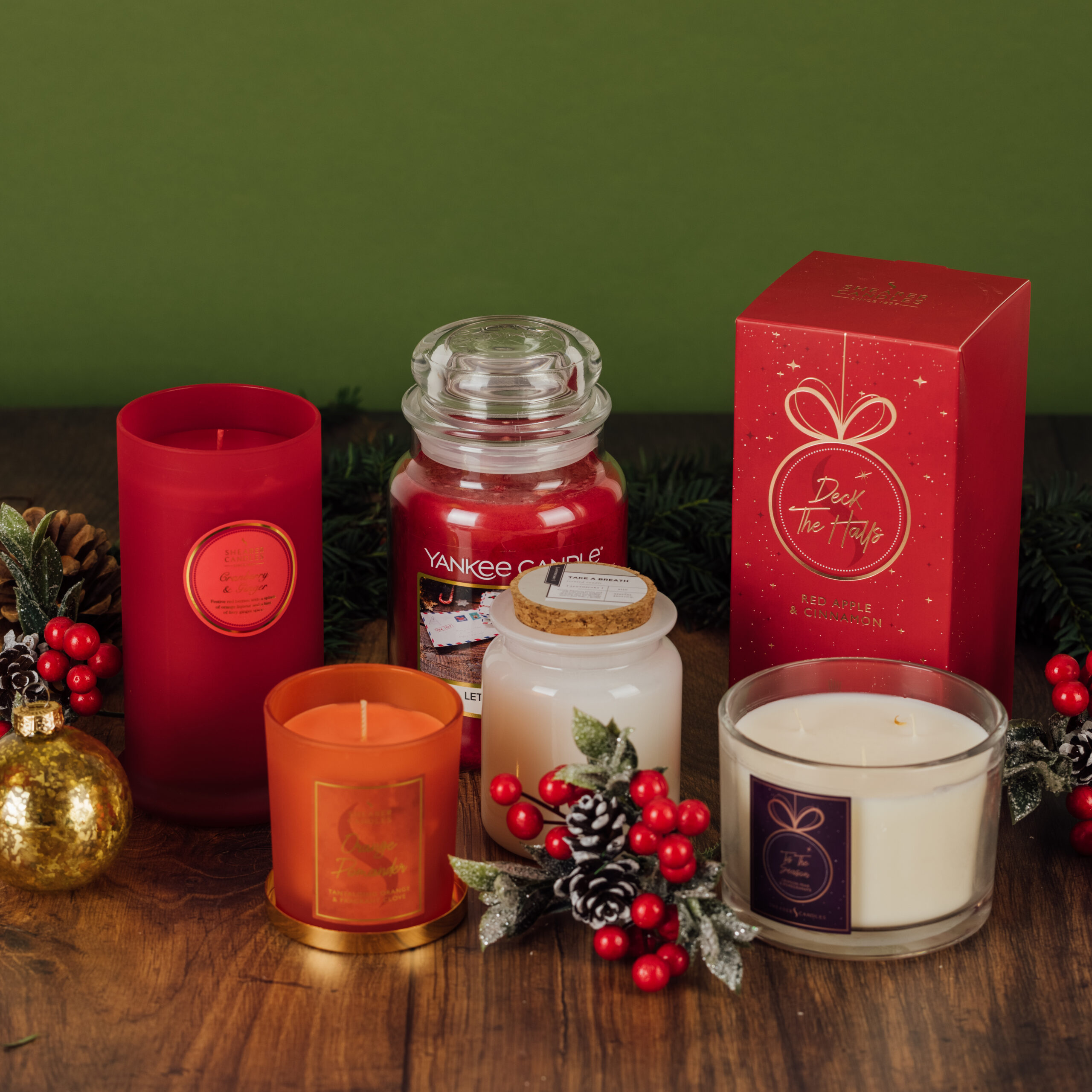 Deck the Halls Scented Diffuser Red Apple & Cinnamon Scent, Shearer Candles, £25.00
Tis The Season Triple Wick Candle (35 hrs burn time), Shearer Candles, £20.00
Frankincense & Myrrh Jar Candle (30hrs burn time), Shearer Candles, £10.00
Cranberry & Ginger Tall Pillar Candle (100 hrs burn time), Shearer Candles, £28.00
Apothecary – Take a Breath 215g Candle, Boots, £8.00 (Inc. in 3 for 2 offer)
Large Letters to Santa Jar, Yankee Candle, £24.00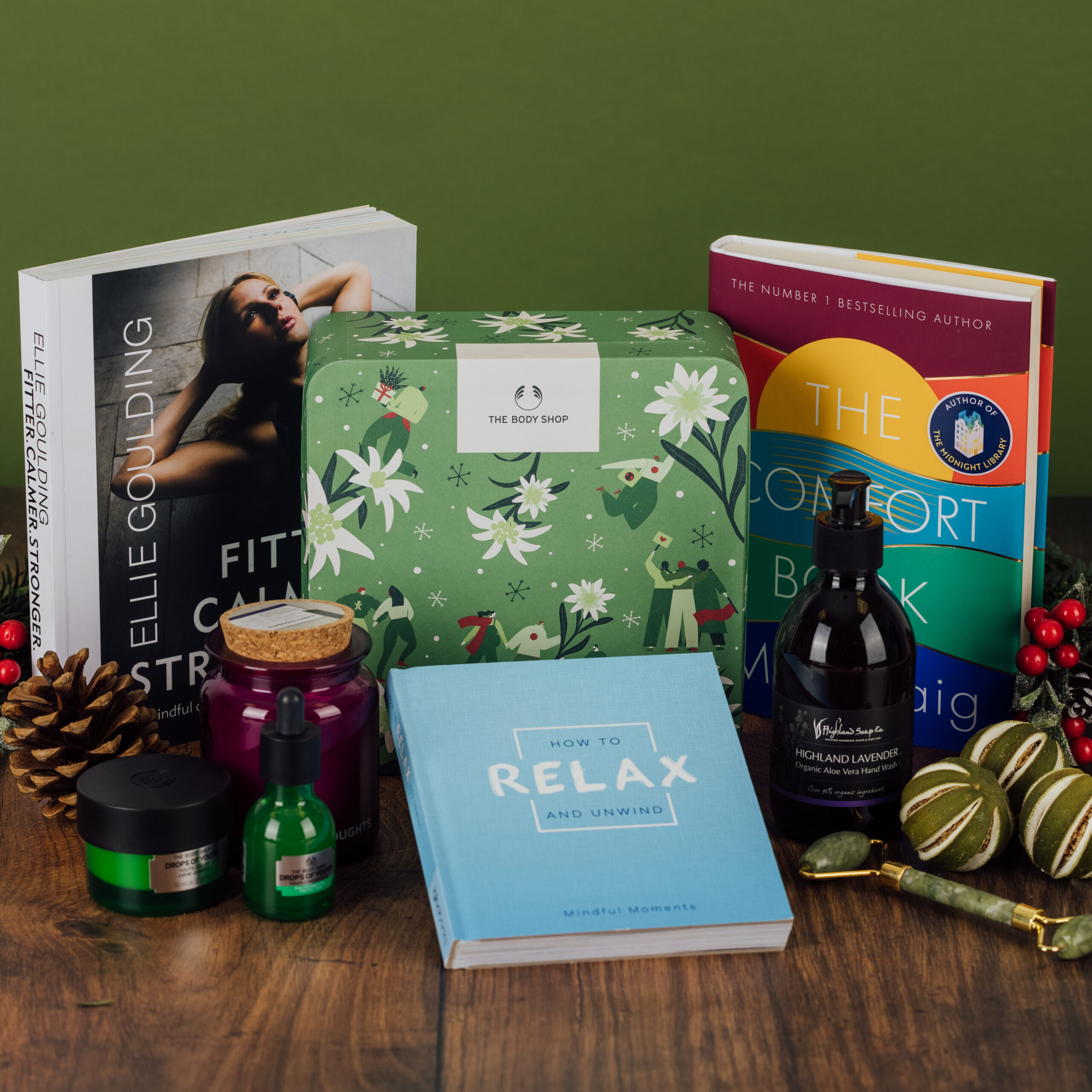 Ellie Goulding Fitter. Calmer. Stronger, WH Smith, £12.99
Matt Haig The Comfort Book, WH Smith, £12.99
Fresh & Festive Drops of Youth, The Body Shop, £50.00
Apothecary Happy Thoughts Candle, Boots, £8.00, (Inc.in 3 for 2 offer)
Highland Soap & Co (Lavender), Born in Scotland, £8.95
Kitsch Jade Crystal Facial Roller, Boots, £19.00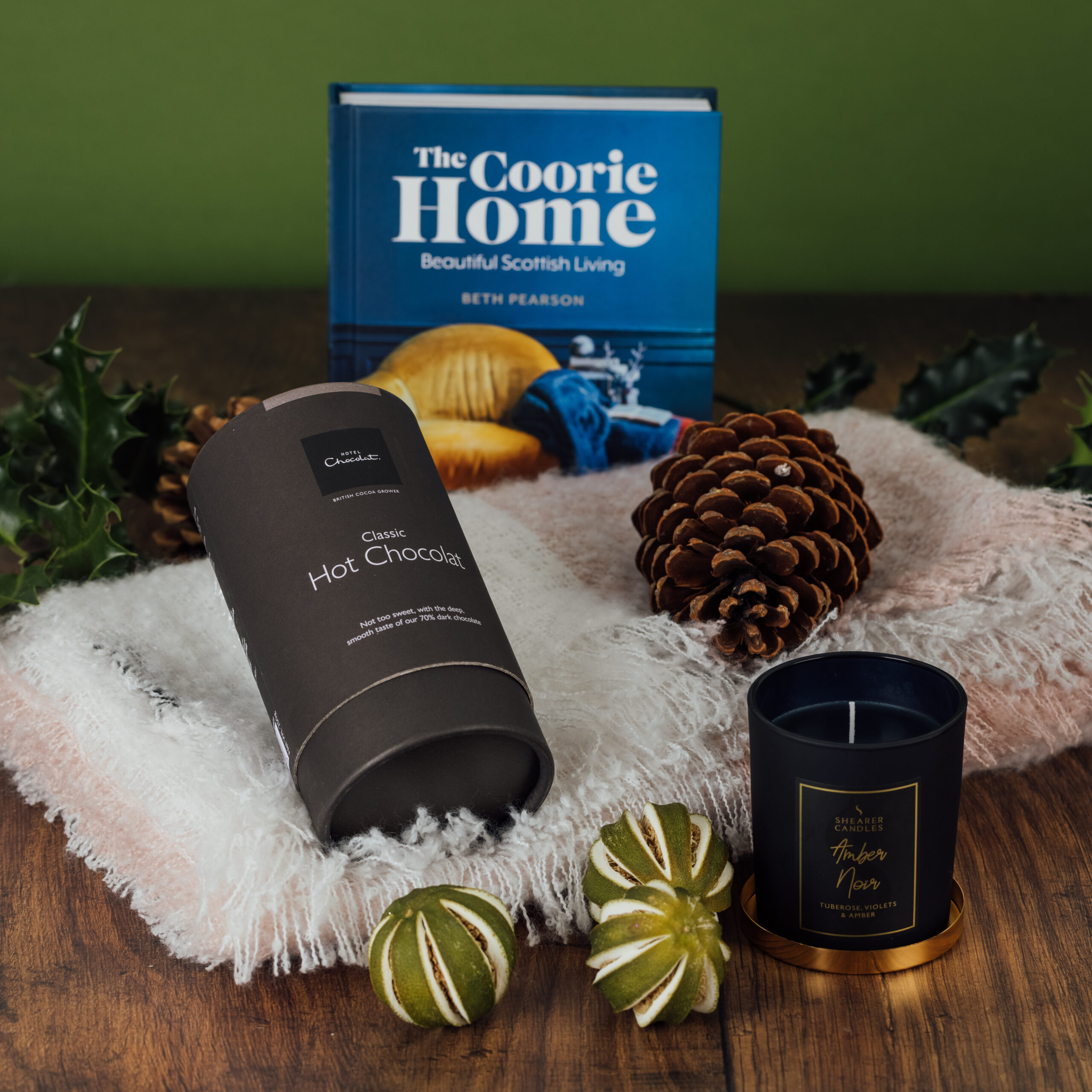 The Coorie Home Book, Born in Scotland, £14.99
Classic Hot Chocolate, Hotel Chocolat, £9.00
Amber Noir Jar Candle (30hrs burn time), Shearer Candles, £10.00
Pink & Grey Checked Scarf, Quiz, £18.00
View All Gift Guides