Prev
Lunch Deals Daily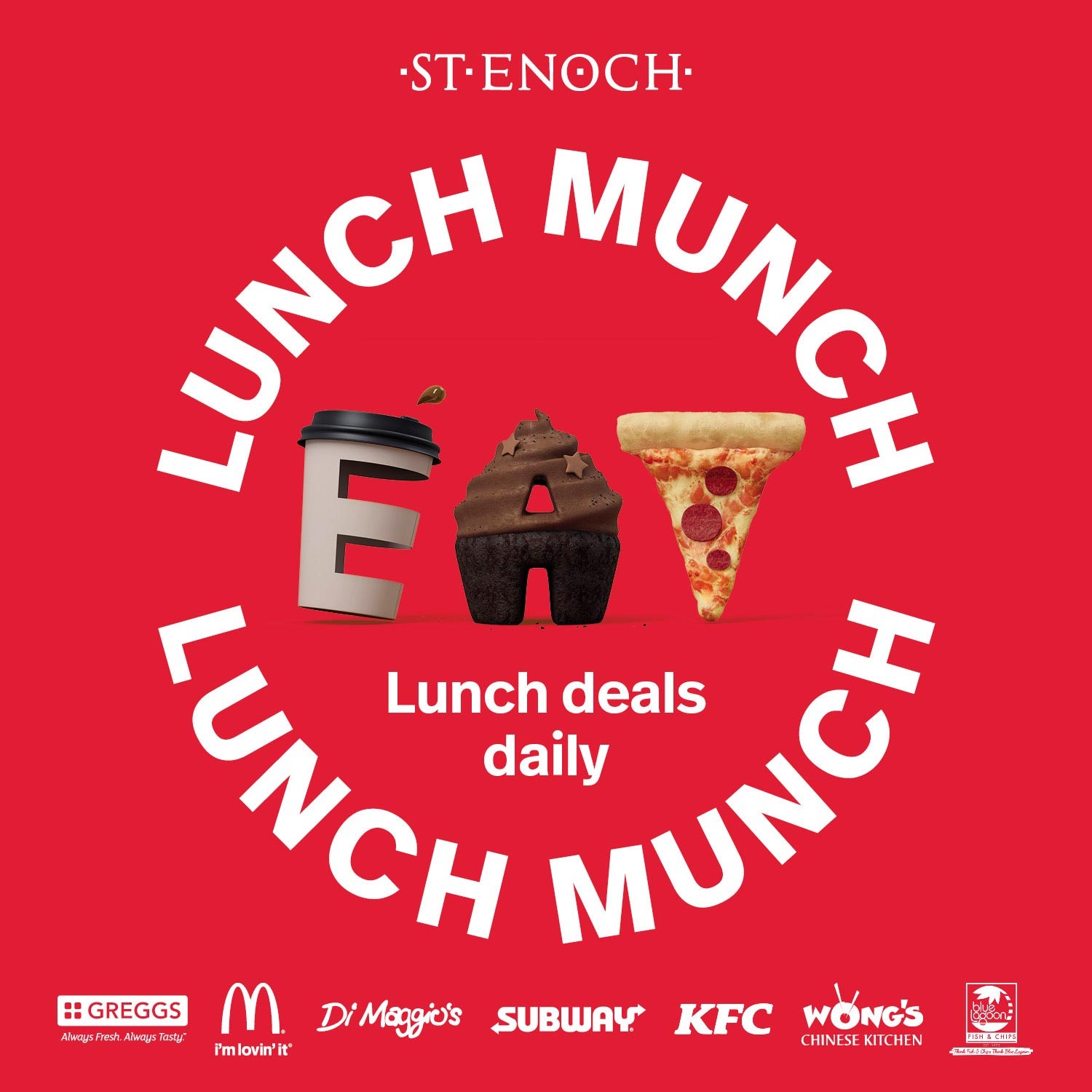 Grab a LUNCH MUNCH at Glasgow's biggest food court!
Tuck into a sandwich, baguette or savoury & finish with a sweet treat at Greggs.
Try a delicious burger, chicken deluxe, veggie dippers or salad from McDonalds.
A taste of Italy at Di Maggios with pizza or pasta or why not do half n' half.
Relish a meatball marinara, chicken teriyaki or cheesy peperoni sub at Subway.
Something for sharing, a meal for one or snacks at the home of chicken, KFC.
Wong's for sweet and sour chicken, beef in black bean sauce, traditional curry & don't forget the prawn crackers!
The well-known "chippy" Blue Lagoon for a supper of your choice.
Lunch deals daily at The Atrium Food Court.
Next
View All Offers