Prev
Glasgow Science Centre's Pop-Up – 9th to 17th October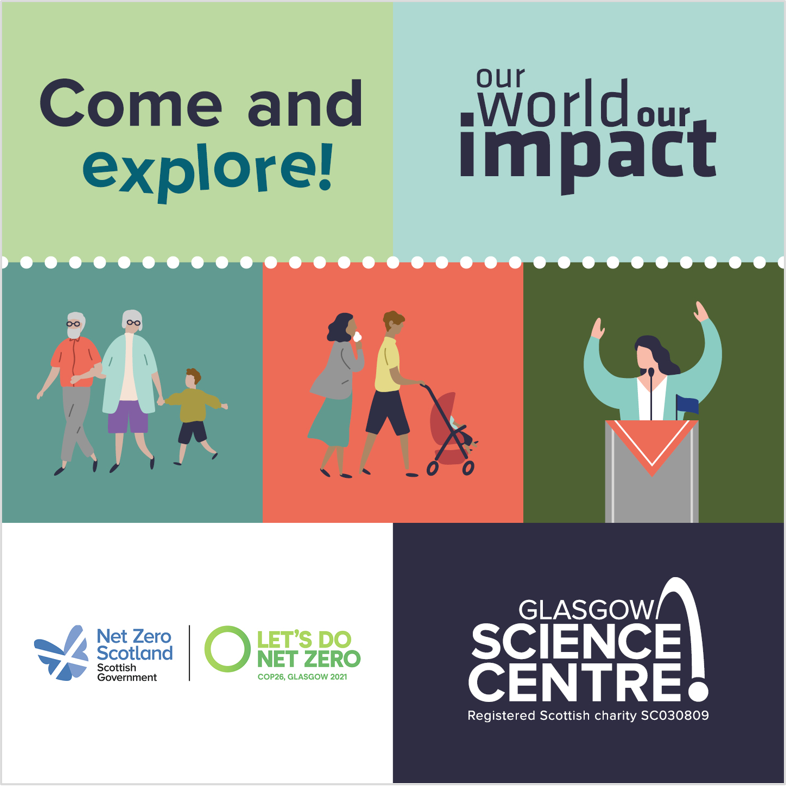 Come and explore Glasgow Science Centre's Pop-Up at St. Enoch Centre from 9th to 17th October.
Get hands on with GSC's interactive exhibits and digital resources as Glasgow prepares to host the UN Climate Change conference COP26 in November.
Get to grips with how energy underpins our modern lives with our Powering the Future Exhibits, discover what COP26 is and find out how you can get involved.
10am to 4pm daily, across from Clinton Cards on the ground floor.
Next
View All News