Leasing Opportunities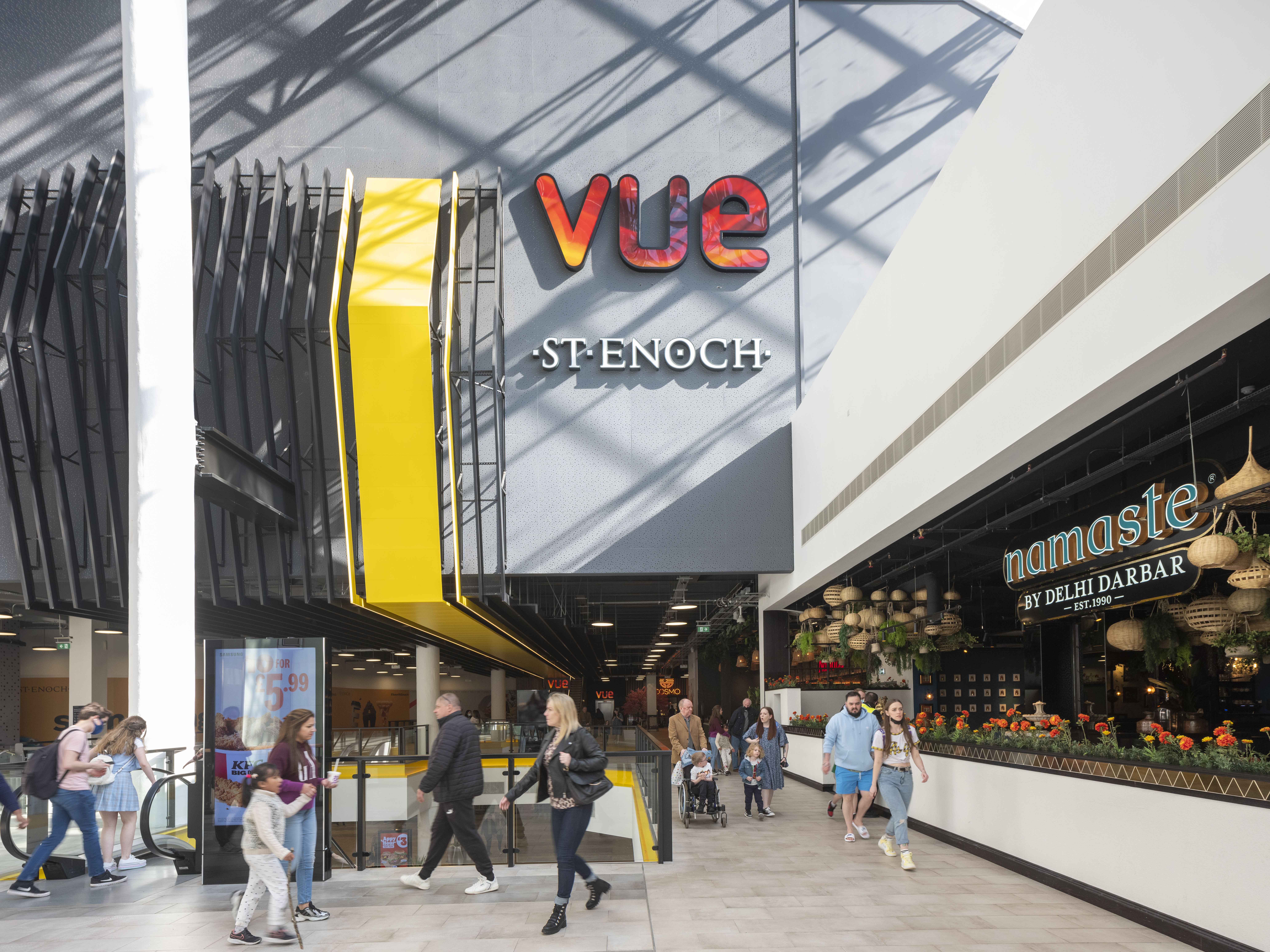 Glasgow is the city. St. Enoch Centre is the place.
Glasgow is Scotland's largest city and the best retail centre in the UK outside London, with a total shopper catchment of 2.8million and an annual retail spend of £5bn. The city has the second highest student population in the UK and over 2.5 million tourists per annum.
St. Enoch Centre is located at Scotland's busiest retail junction with a footfall of over 8,000 shoppers per hour*. The mall has over 90 places to shop & eat, a 9-screen Vue cinema, 900 car parking spaces and excellent public transport links.
The unique combination of Glasgow's premier thoroughfare Buchanan Street, and the city's most popular shopping location Argyle Street, undoubtedly makes this the city's best retailing opportunity.
With £50 million invested and 140,000 sq ft of new retail & leisure, St. Enoch Centre has transformed to become a truly mixed use destination, providing for the first time in Glasgow city centre a retail, dining and leisure hub all under one roof.
New openings include Pandora, Sostrene Grene, The Entertainer, Level X, Boom Battle Bar and Cosmo.  2023 openings include 28,500 sq ft flagship store for Next. 
Joanne Fallah, marketing manager at COSMO Authentic World Kitchen said: 
"Opening with a bang earlier this year, St. Enoch has been the perfect location for our COSMO world kitchen dining concept.  
"It's one of our best performing units out of 20+ restaurants across the UK, and the Centre provides a balanced mix of lifestyle and retail that our guests love. 
"Not only is the location bustling, but the marketing and operational support from the Centre has been second to none. If you're looking for a city centre location, choose St. Enoch Centre."
Be part of it. Whether it's small, medium or large premises you require, we have a range of units to let within the shopping centre to suit you. Download our brochure from below or contact the leasing team to discuss retail and leisure commercial opportunities in Glasgow city centre.
John Menzies
T: 07808 479 265
E: john.menzies@savills.com
Stuart Moncur
T: 07887 795 506
E: stuart.moncur@savills.com
Ian Whelan
T: 07770 524 966
E: iwhelan@eyco.co.uk
Ruari Hobkirk
T: 07507 689 448
E: rhobkirk@eyco.co.uk
Alastair Rowe 
T: 07747 747280
E: arowe@eyco.co.uk