Prev
Bee Inspired pops-up in St. Enoch Centre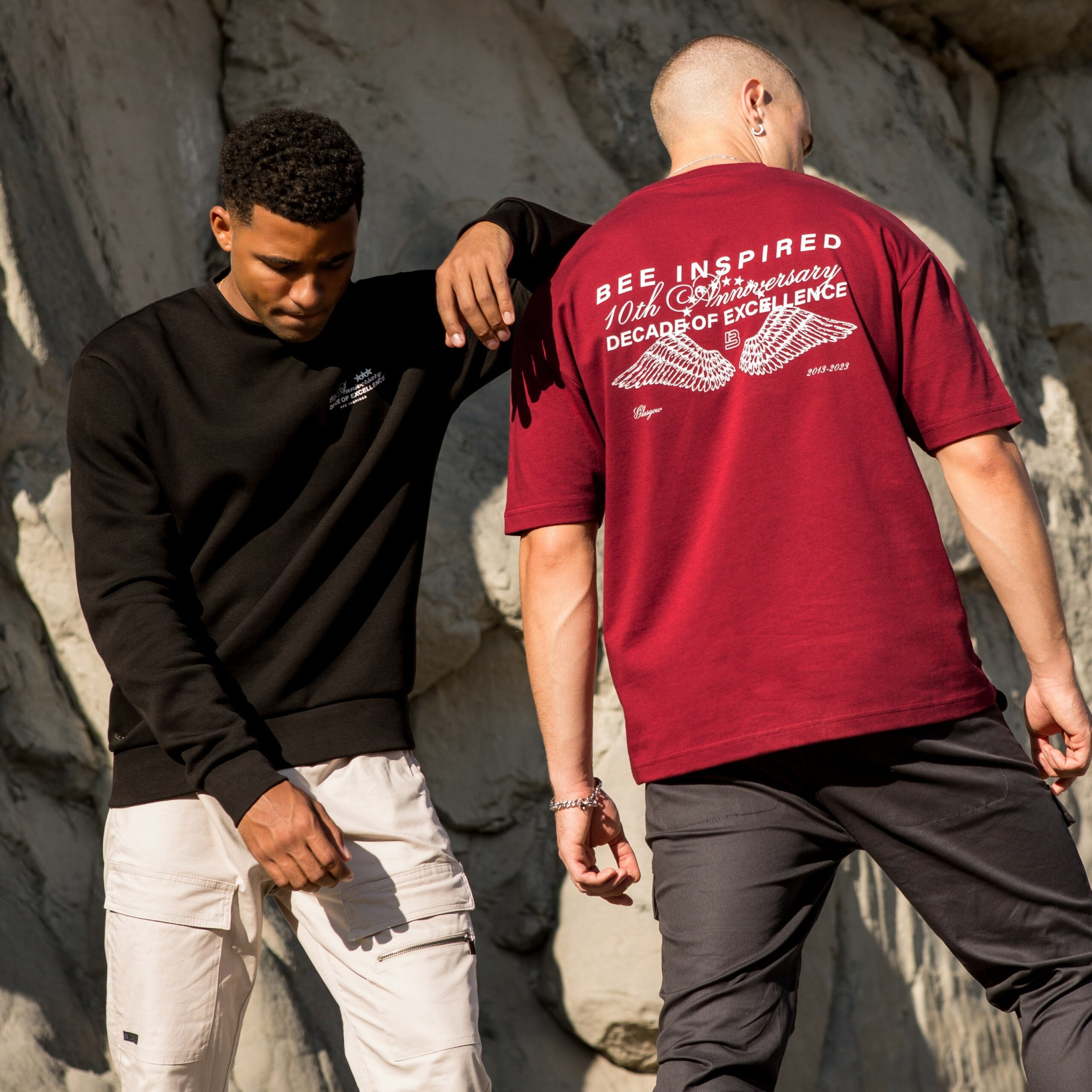 The popular men's clothing brand, Bee Inspired, is opening a pop-up store in top city centre destination, St. Enoch Centre, to mark its 10th anniversary.
Bee Inspired Clothing is a fashion brand founded by former professional footballers Steven Robb and Mark Corcoran in 2013. The brand has its roots in Glasgow, Scotland, and has gained popularity for its distinctive urban streetwear and activewear styles.
The story of Bee Inspired Clothing revolves around its founders' journey and the brand's commitment to inspiring and empowering individuals.
Given the founders' athletic backgrounds, the brand incorporates elements of sportswear and activewear into their collections. Worn by the likes of Lionel Messi, Martin Compston and Craig David, Bee Inspired has gained a reputation for its high-quality designs and timeless look.
The men's fashion retailer will open its doors in St. Enoch Centre on 27 October for three months of trade. During this period, Glasgow shoppers can get their hands on the brand's premium streetwear at a competitive price.
Steven Robb, Director of Bee Inspired, said of the new opening: "To celebrate 10 years of being the biggest clothing brand in Scotland, we're opening a pop-up store in Glasgow's incredible St. Enoch Centre!
"Following the success of our Edinburgh pop-up last year we were inundated with requests to open a shop in our hometown, Glasgow. And where better than the city's leading shopping centre, St. Enoch Centre?!
"We are so proud of our work to date and are now looking forward to this exciting new chapter for the business. We encourage past, present and prospective customers to stop in to say hello!"
"On Saturday 28th we'll also be giving away a limited number of goodie bags and have a DJ in store".
Next
View All News