Prev
Breakfast Club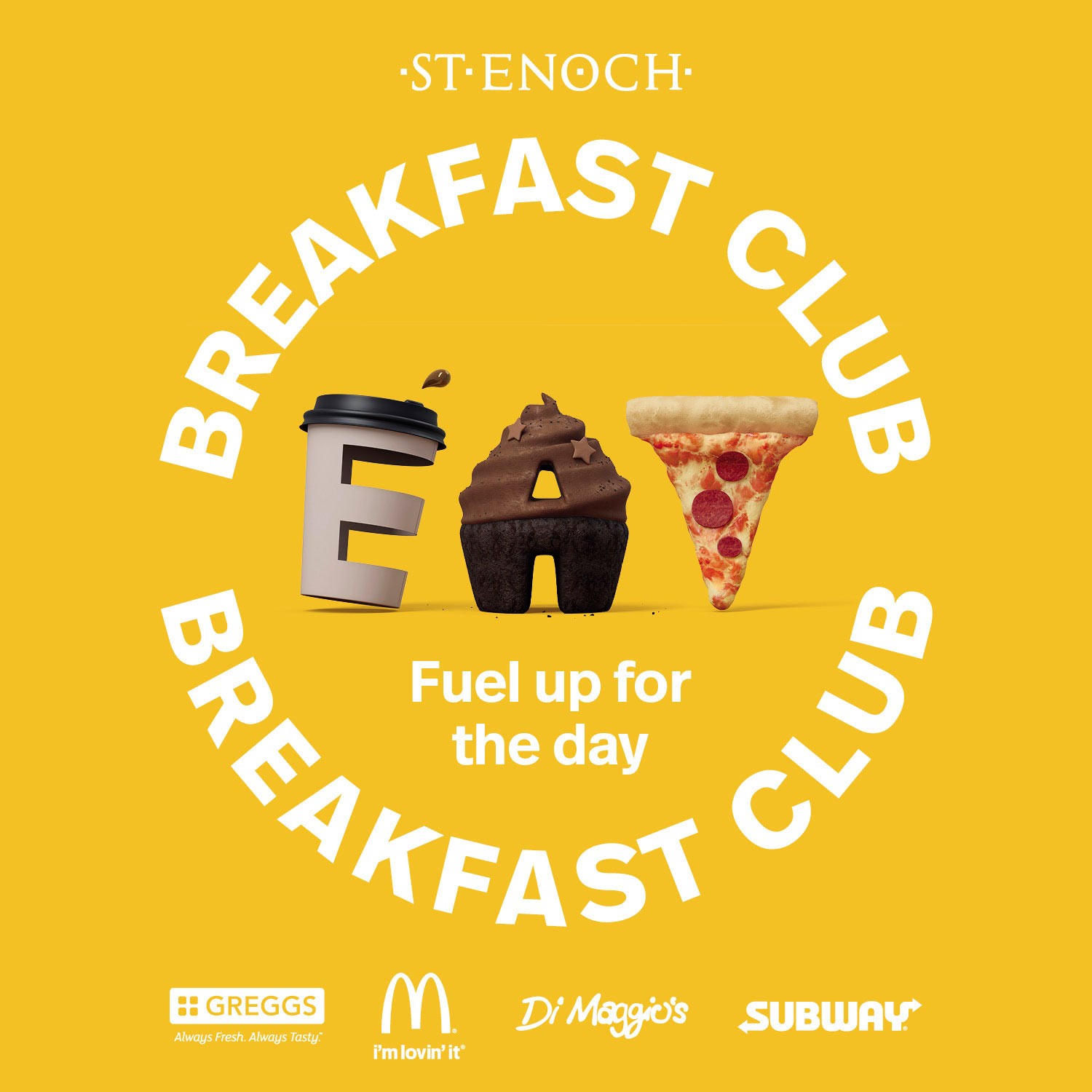 Looking for places to eat breakfast in Glasgow? Fuel up for the day at Glasgow's biggest food court, The Atrium where there's lots of delicious options.
Choose from a croissants, porridge or a delicious bacon breakfast baguette at Greggs.
A muffin with jam, hash brown or the famous sausage and egg McMuffin from McDonalds breakfast menu.
Enjoy a bacon or sausage sub or why not try the Mega Melt at Subway.
We all know breakfast is the most important meal of the day, right? So if you're extra hungry this morning, a full cooked breakfast is on offer from Di Maggios.  
As well as a range of places to eat breakfast in Glasgow, the Atrium food court in St. Enoch Centre is also home to KFC, Wongs, Blue Lagoon and Burger King.
Next
View All News