Prev
Hamleys – Your Home for Christmas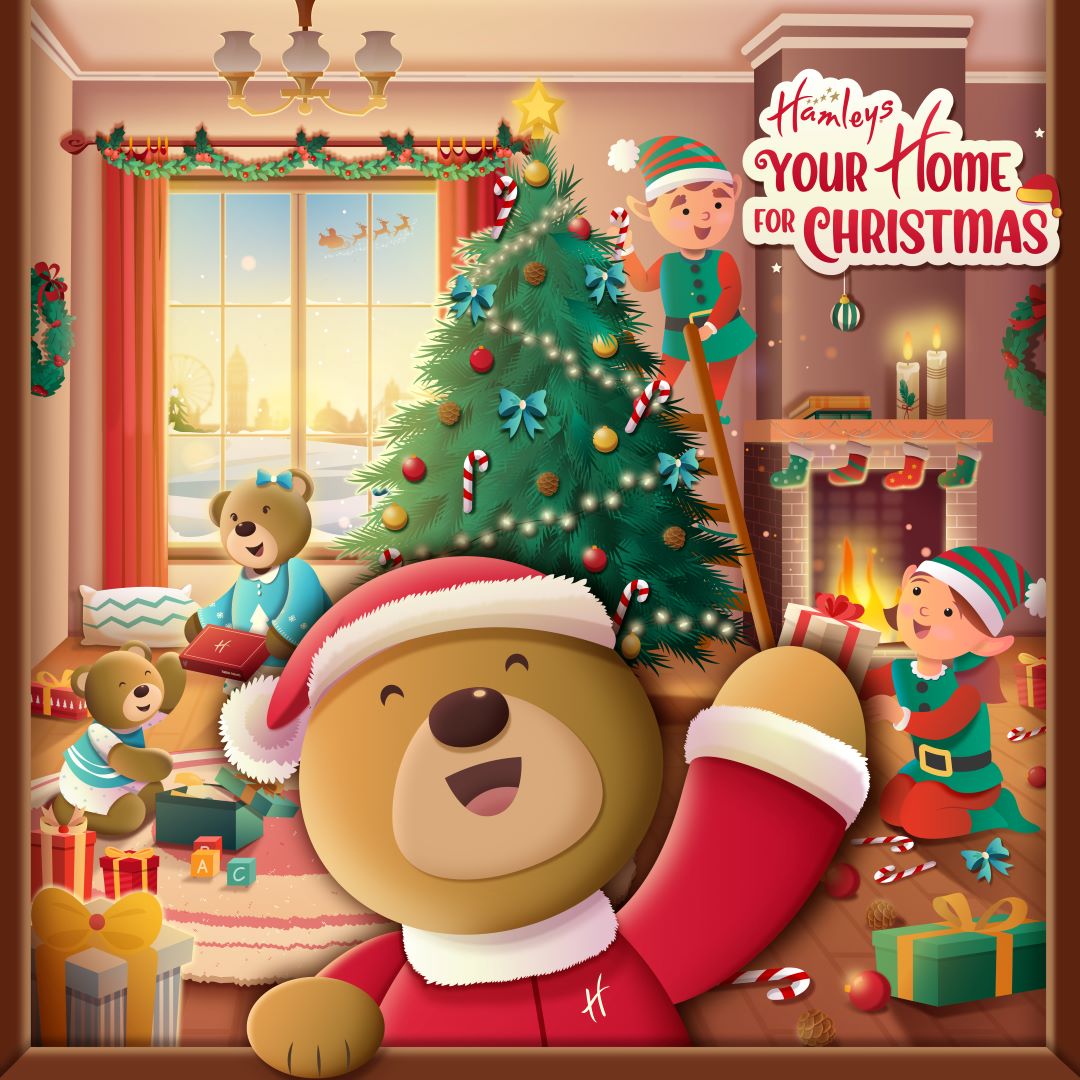 Hamleys – Your Home for Christmas
Welcome back to the most wonderful time of the year, where we at Hamleys, are wishing you the cosiest of Christmases!
This Winter, we invite you to a home of our own, where everyone is singing, and the sleigh bells are ringing.
There is lots of magic and excitement taking place throughout Hamleys, as the Elves are making themselves at home, bringing both their Fun, Traditions and Christmas Cheer!
So, join us this Christmas at Hamleys, where memories are made.
Christmas has arrived at Hamleys and there's snow way the elves are missing it!
The Elves have returned to their most favourite toyshop in the world, to dance play and prepare for the big day! They couldn't be more excited!
So, if you're already counting down the days until Christmas, then yule fit right in! Dasher over to meet The Elves, grab an Elfie-Selfie and dance to all the Christmas songs we know and love.
Monday 13th November to Christmas Eve
Letters to Santa
First class postage? Our elves have a better ideer!
It's never too late to send off your letters to Santa when you have a little elf magic up your sleeve!
The Hamleys Elves understand that your letters are the top priority, and they intend to deliver each one of them to the big man himself!
Write your personal letter, obtain your elf priority stamp, and let Santa's helpers do the rest!
Saturday 18th November to Christmas Eve
12:00 – 16:00
Elf Training & Gaming!
Do you have it in your'elf to become a Hamley's Elf this Christmas? Well, here's your chance to find out!
This winter, you are invited to take place in our Elf Games! Are you ready play our Lapland Limbo? Can you pass the Cheeky or Cheery Checklist? Will you be able to speak Reindeer?
Saturday 18th November to Christmas Eve
Next
View All News