Prev
Hop into Hamleys
Hop into Hamleys
Hop Into Hamleys this Easter where there will be a wide range of NEW and BESPOKE activities for all the family and Easter giveaways, including bunny ears and chocolate eggs!
Every day from 1st – 16th April, 12pm – 4pm
Easter Egg Hunt
All day!
Bunny Bear has been busy today! He's dropped some eggs along the way… Can you come and find all six? You might even get your chocolate fix!
So, keep your eyes peeled, this one is for you. Make sure you look high and low, and hopefully you'll find an egg or two!
Egg & Spoon Race
Every day at 12pm and 2pm
3…2…1…GOOO!
Keep those eggs on the spoons, no thumbs in sight! Will you be the first over the line? Perhaps you just might!
Come and join the Easter Eggstravaganza at Hamleys, and you might just become the ultimate Egg and Spoon Race champion! Good luck!
Ribbon Dancing
Every day at 12.30pm and 2.30pm
Feel the rhythm, feel the rhyme… get on up… IT'S RIBBON DANCING TIME!
It's time to throw those ribbons in the air like you just don't care! Join Bunny Bear and his easter-ific friends for a dance party like no other, it's RIBBONS GALORE!
Easter Egg Decorating
Every day at 1pm and 3pm
Colouring pencils at the ready, it's time to get crafty!
Come and decorate your very own Easter Egg to take home and hang proudly in your house!
Meet bunny Bear and join the Bunny Hop Parade
Every day at 1.30pm and 3.30pm
Get EGG-cited, it's time for the Hamleys Parade!
Time to get your bunny hopping boots on and join in the EGG-cellent Hamleys Eater Parade! Bouncing through a whole store of FUN with Bunny Bear and all his friends, you do not want to miss this one!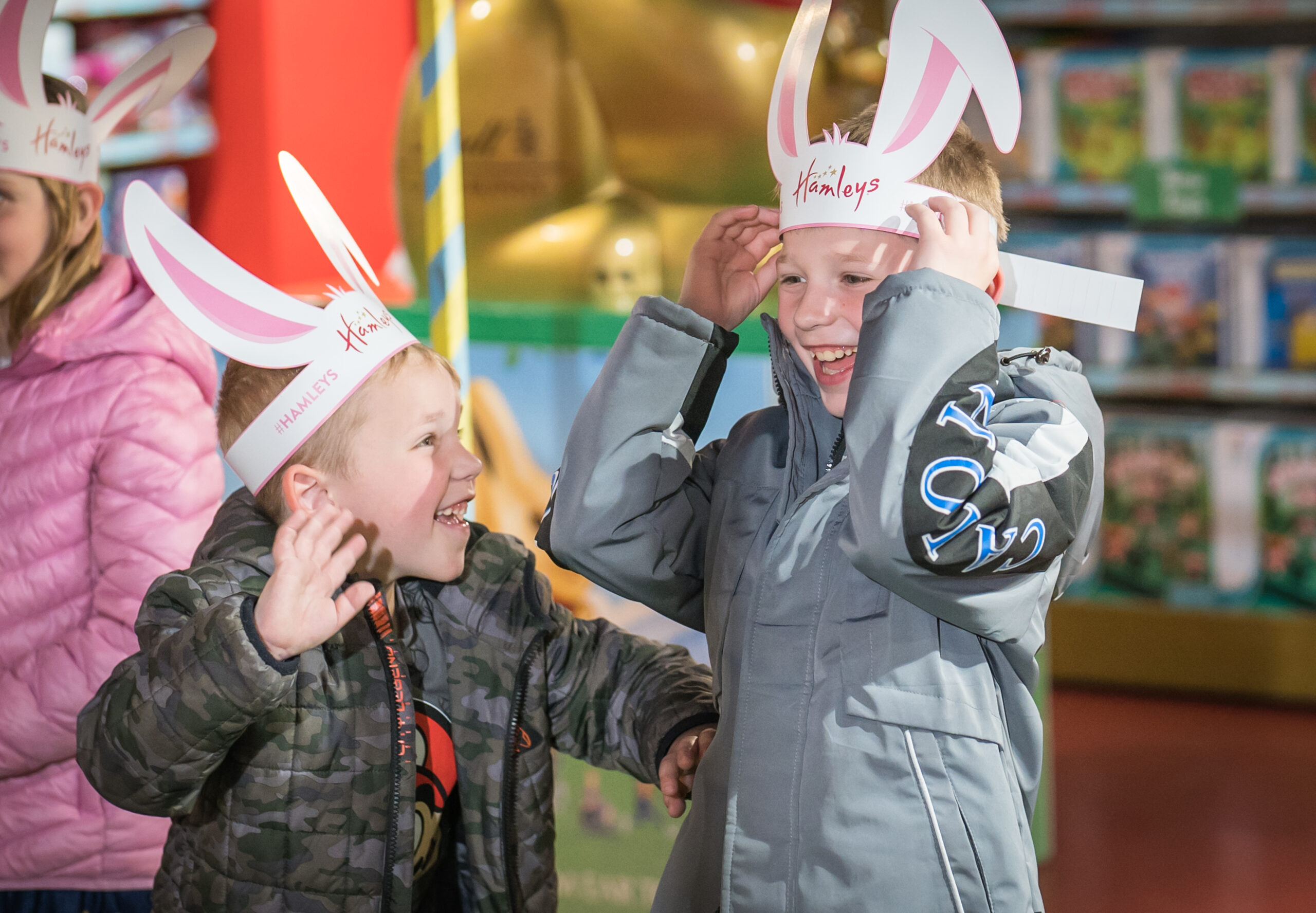 Next
View All News