Prev
Easter at Hamleys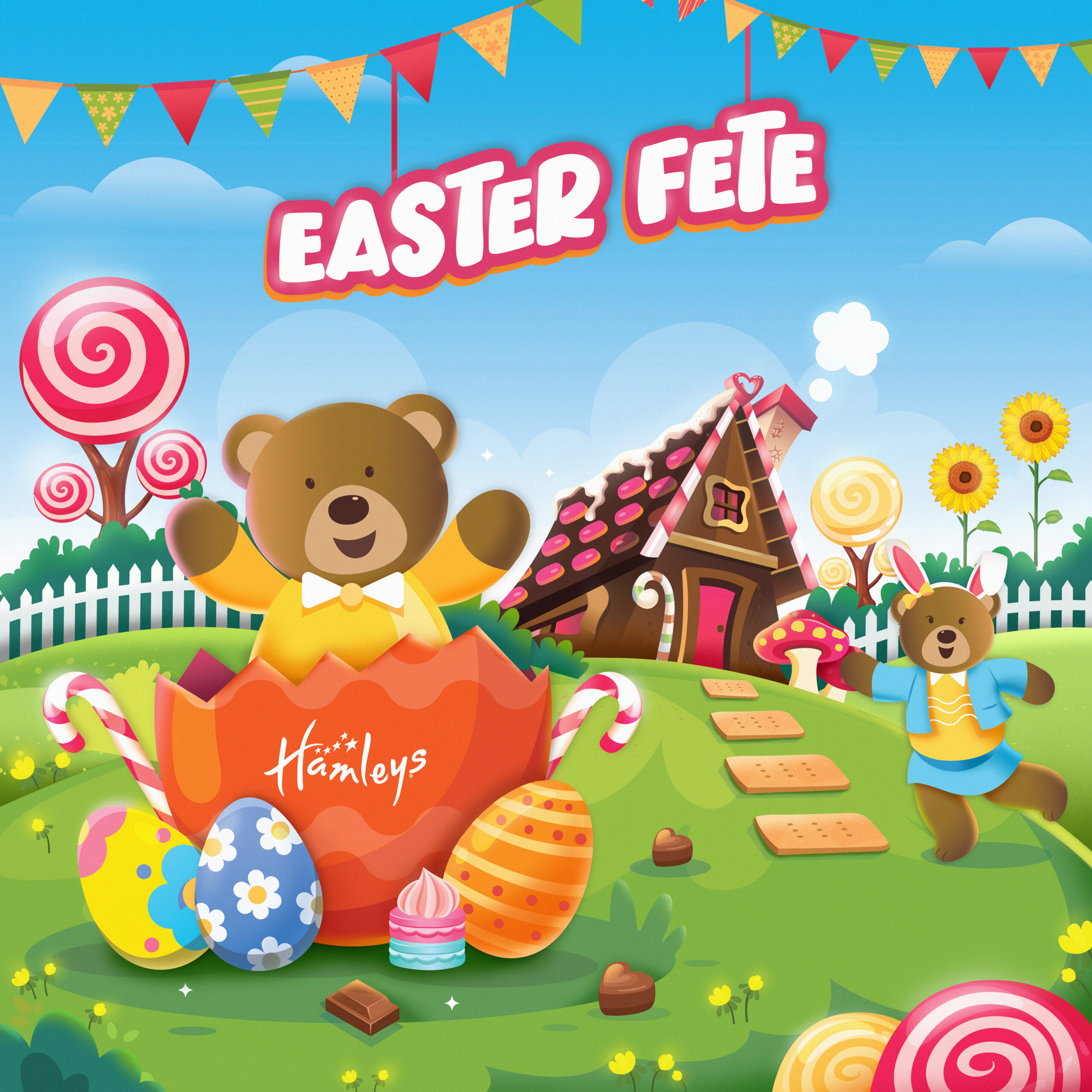 Easter at Hamleys
Come and join in the EGG-citing fun and games at Hamleys this Easter for a hopping good time!
Meet Bunny Bear
Some bunny's excited for Easter!
Nothing makes Bunny Bear hoppier than meeting all of you, so come and say hello for your chance to dance, sing and hop around with the most loveable Bunny Bear!
Egg and Spoon Race
Eggy… Set… Goooo!!
Come and join in the ultimate egg and spoon race championship at Hamleys this Easter! It's time to EGG-celebrate and crosses that finish line! Be careful not to give your egg a bumpy ride, or it may go SPLAT!
So come and get some EGGcercise in at our egg and spoon race this Easter, don't forget to snap your shots as you cross the finish line and share them on Twitter & Instagram @HamleysOfficial, and Facebook @HamleysLondon
Egg hunt
Bunny bear has been hiding eggs for you to come and find!
Make sure to look all over, above, and behind. There may even be some prizes, we hope you don't mind! So, come and join the hunt, do you think you can find all six? Don't forget to give them their ticks!
Every day from Saturday 2nd – Monday 18th April between 12.00 pm and 4.00pm
Next
View All News