Prev
Tiny Changes launch merchandise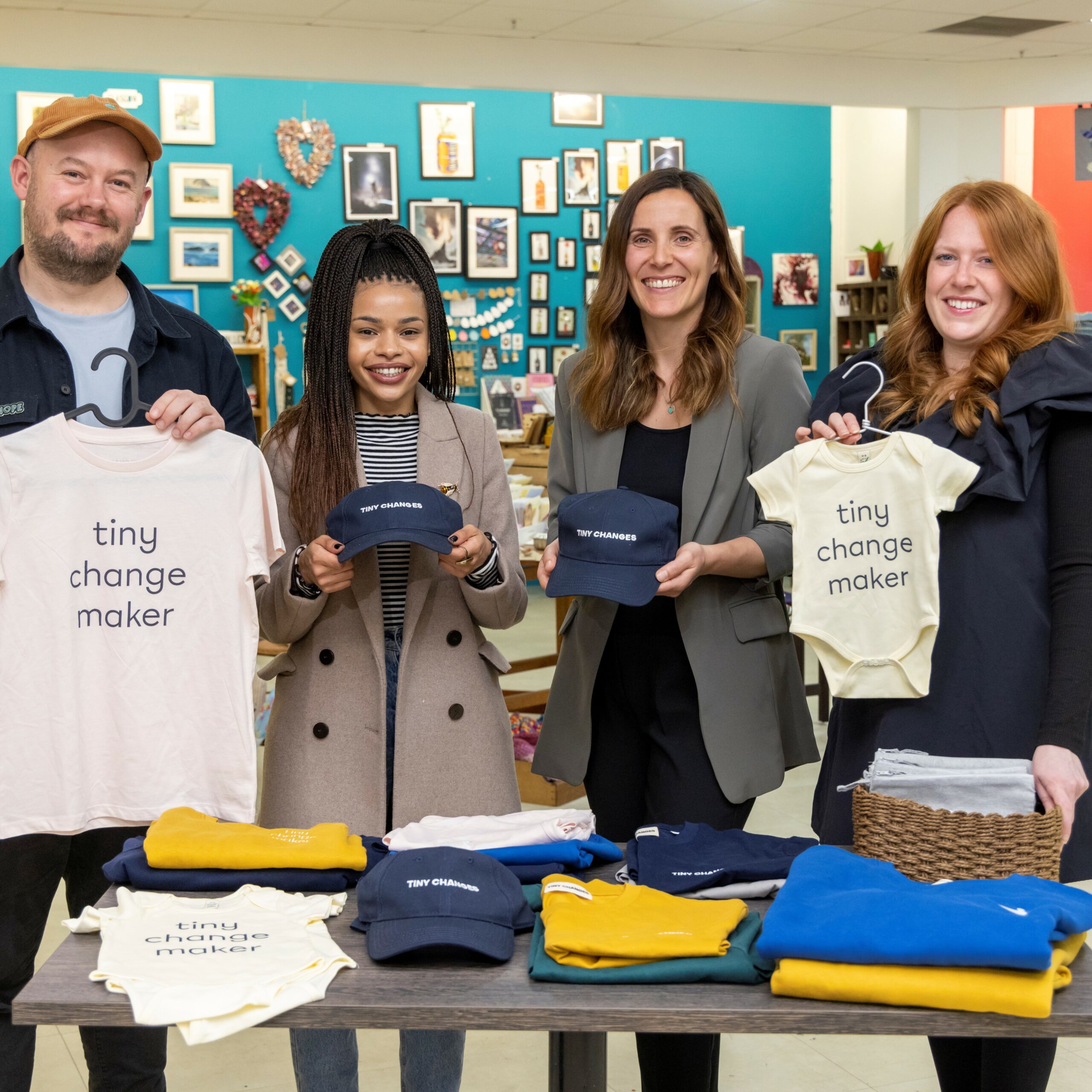 St. Enoch Centre hopes to raise big funds for mental health charity Tiny Changes through merchandise. 
The youth mental health charity Tiny Changes has kitted out The Leith Collective in leading city-centre destination St. Enoch Centre with a collection of sustainably made clothing and accessories.
Coinciding with the start of Mental Health Awareness Week, the sale of the Tiny Changes merchandise in St. Enoch Centre will raise funds for initiatives supporting young minds in Glasgow, with 100% of profits going towards youth mental health projects across Scotland.
The Scottish Health Survey 2021 reveals approximately 25% of young people in Scotland experience mental health problems in any one year. More recently, a report found 46% of young adults feel low some or all of the time. These grave figures show the extent of the UK's youth mental health crisis.
Tiny Changes seeks to address this through the provision of resources, fundraising for mental health organisations, and awareness-raising. The charity has helped thousands of young people since its inception in 2019 and has hopes of building on this with the sale of the merchandise in St. Enoch Centre.
All merchandise is designed by Scottish artists, including Glasgow-based sustainable designers Studio Ilka, the Tiny Changes range is made from organic cotton with eco-friendly printing, embroidery, and packaging.
Kara Brown, CEO of Tiny Changes said
"This is a brilliant opportunity for Tiny Changes to raise our profile and showcase our charity merchandise in a prime city-centre location.
"With reports indicating increased mental health disorders among Scotland's youth, we hope that visitors to St. Enoch Centre will purchase the beautifully made items to raise money to support young minds throughout Scotland."
Anne Ledgerwood, St. Enoch Centre director, said:
"We are delighted to be working with Tiny Changes on such an important cause and to offer them a generous retail space with great footfall.
"With its artistic design and eco-friendly credentials, we are confident the collection will be popular among St. Enoch shoppers and help to raise additional funds for Scotland's leading youth mental health charity."
Tiny Changes' collection can be found The Leith Collective on the first floor of St. Enoch Centre.
Next
View All News